The San Antonio Flood of 1998
The Riverwalk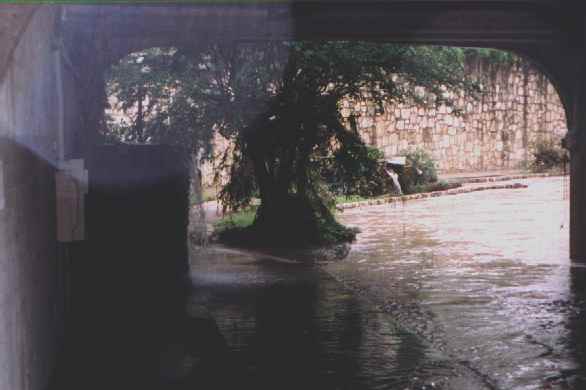 This view is from under the Jefferson Street Bridge where San Antonio's famous riverwalk begins. As you can see just enough water is allowed into the main river channel to just barely cover these first few feet of walkway.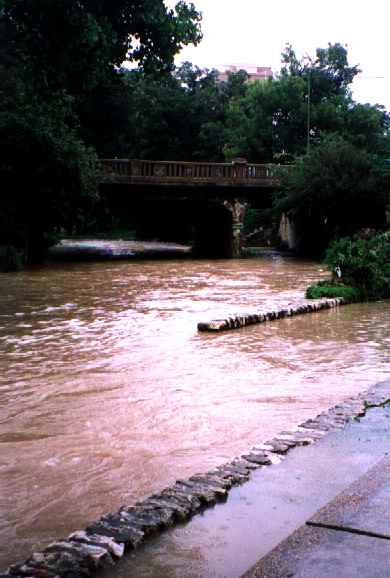 Looking back up stream at the same bridge, one sees the water rushing over a little dam in the background. The riverwalk is clear here.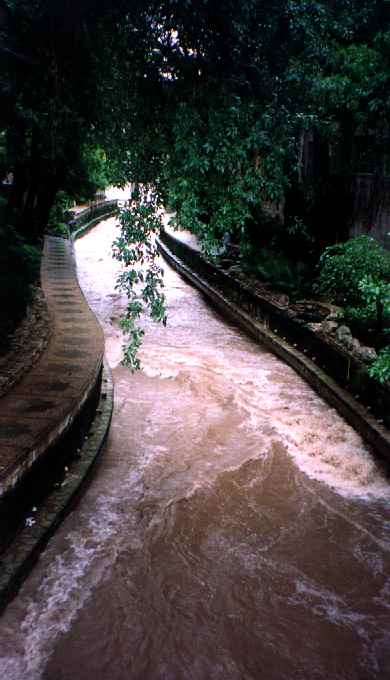 The river races under the Houston Street Bridge where normally river taxis go. The irony here is that by manipulation of floodgates the water level is lower than in non-flood times. As a result a stone step is visible along each side of the channel.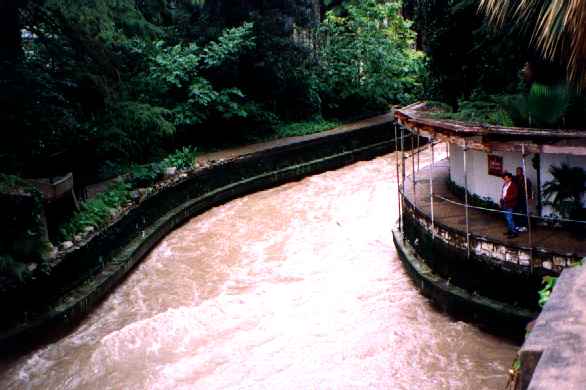 This shot shows the river rushing off to the lower left to the Main Cutoff; the floodgate for the upper part of the Great Bend is to the right. The Main Cuttoff was built as a flood control project and served as a catalyst for the construction of the Riverwalk.

---
Last updated December 31, 1998