Churches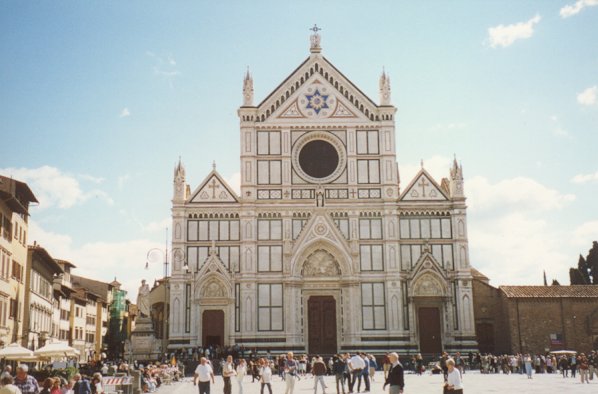 Santa Croce houses magnificent frescoes by Giotto and holds the graves of Galileo, Machiavelli, and Michelangelo. The church is the subject of a chapter in A Room with a View, both the book and the movie.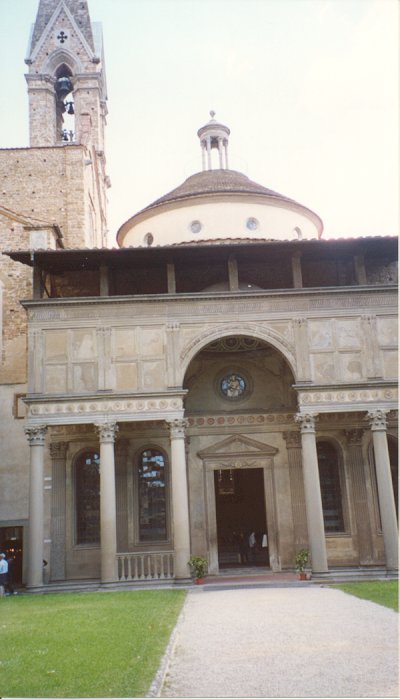 Brunelleschi designed this Renaissance chapel off the south transcept. Its classicism contrasts with the Nineteenth Century neo-gothic bell tower behind it.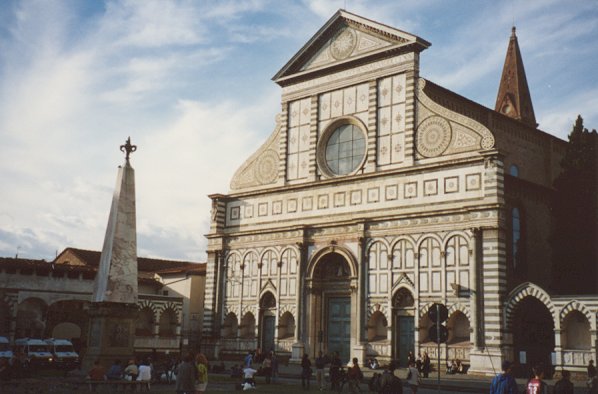 Santa Maria Novella gives its name to the central trainstation, which is across the street.