Duomo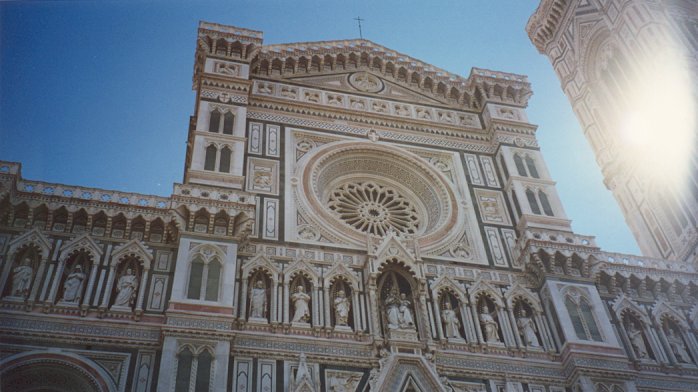 It's called the Duomo, which means "cathedral." The proper name is Santa Maria del Fiore, and it is impressive. The church, an early megachurch, holds up to 20,000 people.
Things are not always what they seem. This facade was not built until the Nineteenth Century. On the other hand Giotto designed the Campanile in 1334.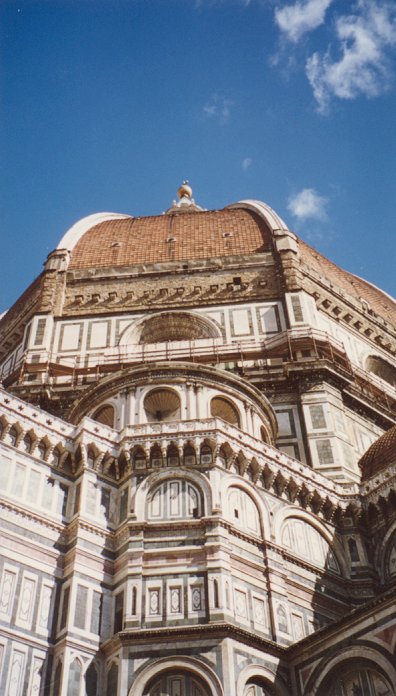 Brunelleschi's Dome triumphs as architecture and engineering. The rest of the building was actually built before anyone had figured out how to the cover the vast space over the crossing. Fortunately the builders had left a wide base so that the thick octagonal dome contains a circular one. The stability of the design allowed construction without scafolding.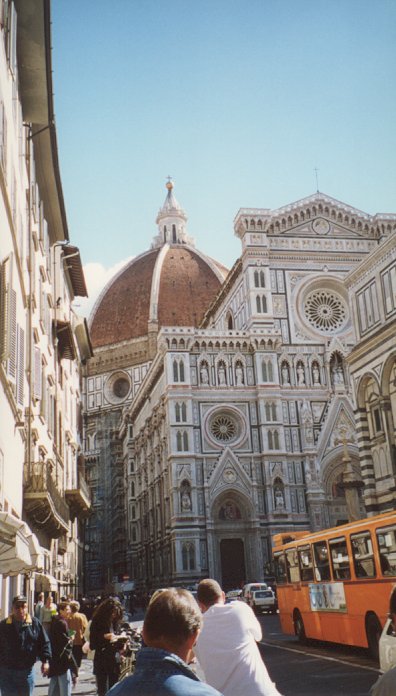 Here you see the setting of the church in the heart of the city. A bit of the Baptistry can be seen at the right.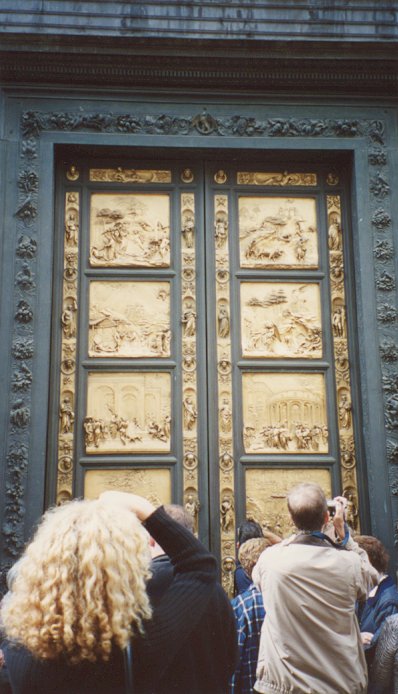 The Baptistry, a separate building, sits in front of the Duomo. These spectacular doors by Lorenzo Ghiberti celebrate the end of a time of plague and much more. They are considered to be one of the first pieces of art of the Renaissance. The interior of the building displays a number of mosaics on the ceiling.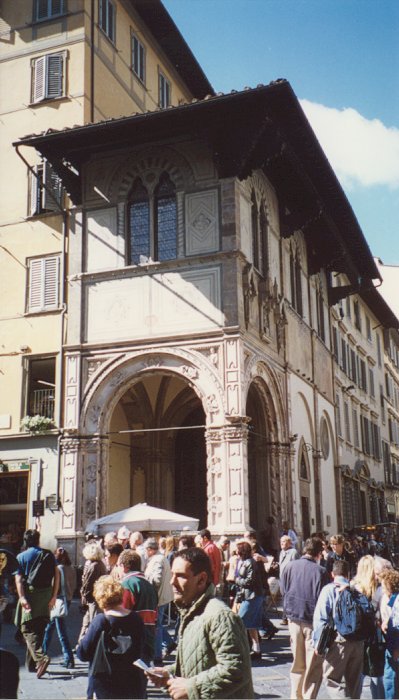 I took the picture of this little structure and learned later it is called the Loggia del Bigallo. At one time abandoned children were set out here. If they were not reclaimed by their parents within three days, they would be turned over to foster families.