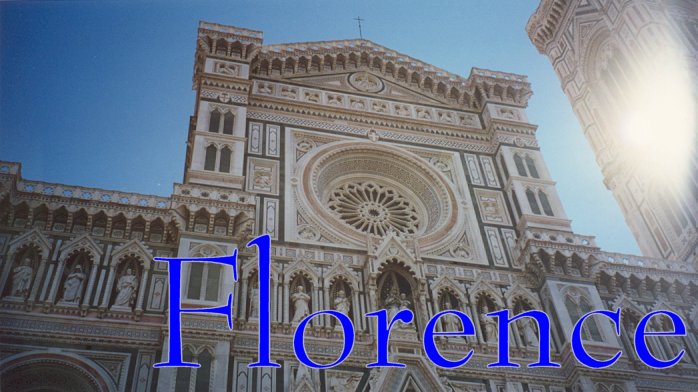 Florence is the birthplace of the Renaissance and overshadowed Rome during that period. One family, the Medici, is most connected with the city. Orginally bankers, the family bankrolled the community's greatness and became popes, kings, and queens.
In 2002 my friend Charley and I took a train to Florence for a day trip. This worked well as the trainstation is less than a mile from most of the sites of the city.
In 2003 my traveling group stayed at a hotel for several days.