Castel Sant Angelo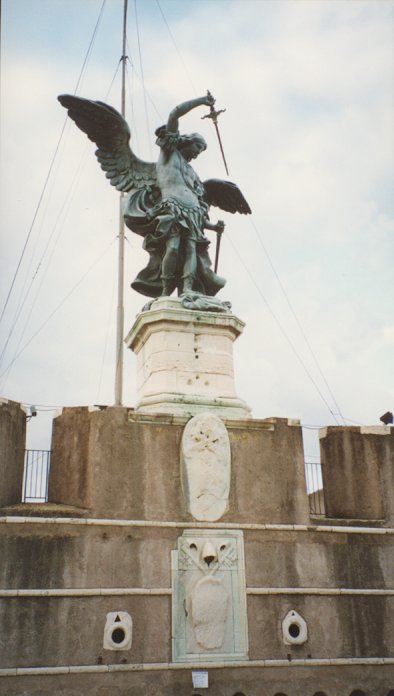 The statue of Michael the Archangel is the most striking feature of this "castle." Opera buffs remember this spot as the location where Tosca hurls herself over the side rather than be arrested by the Roman police in Puccini's opera.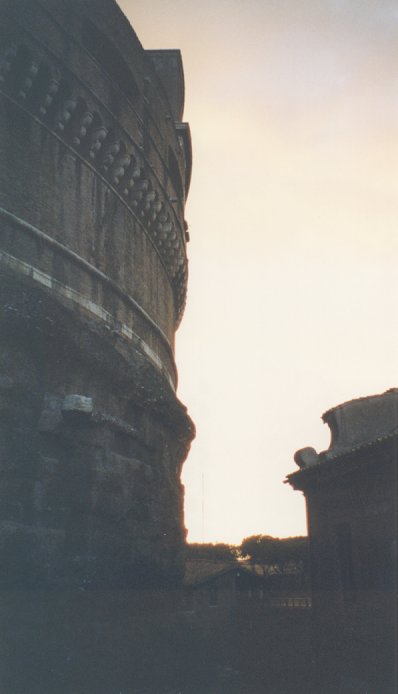 The circular central structure served orginally as Hadrian's tomb, part of which you can see at the bottom on the left. The Popes turned it into a fortress for their personal protection.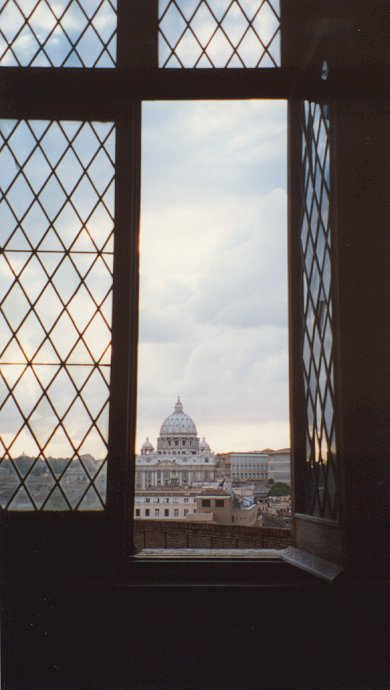 This view of St. Peter's through a window shows the proximity of the Vatican.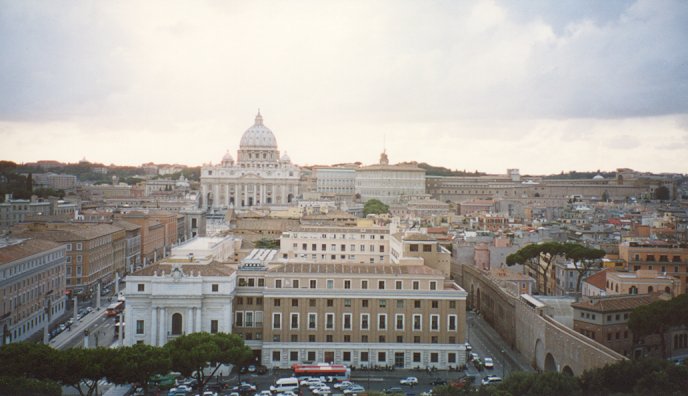 Here you can see the buildings that lie between The Vatican City and Castel Sant Angelo. Most of them hold offices of the Roman Catholic Church. The brick building in the forground houses Vatican Radio. The Vatican Corridor runs on the right.