The San Antonio Flood of 1998
Seguin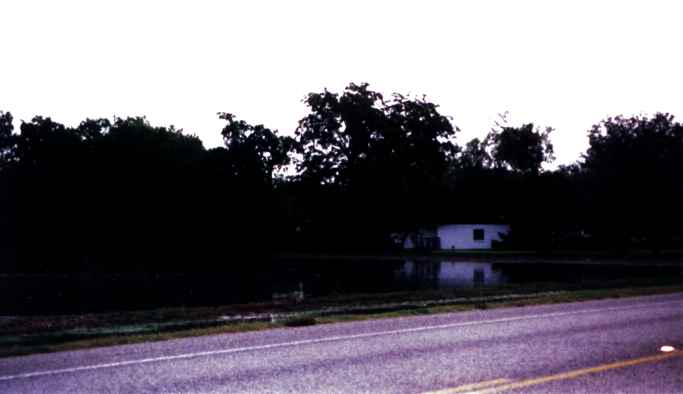 On the day of the flood, I was traveling back to San Antonio. As I was driving on Interstate 10 west out of Houston I ran into torrential rain. Eventually all the trafic slowed down in the town of Seguin. It turned out the highway was closed over Cibolo Creek, and the state policemen were releasing us out on to the landscape. This is a house surrounded by a flooded field.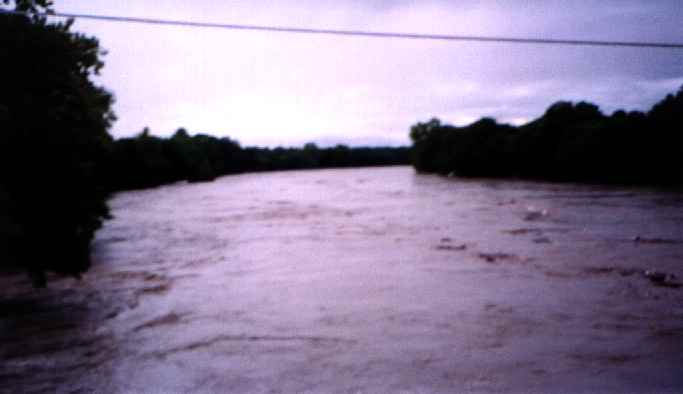 The Guadalupe River raged through the town, but the bridges over it are sturdy and high. I was able to walk out and take these pictures.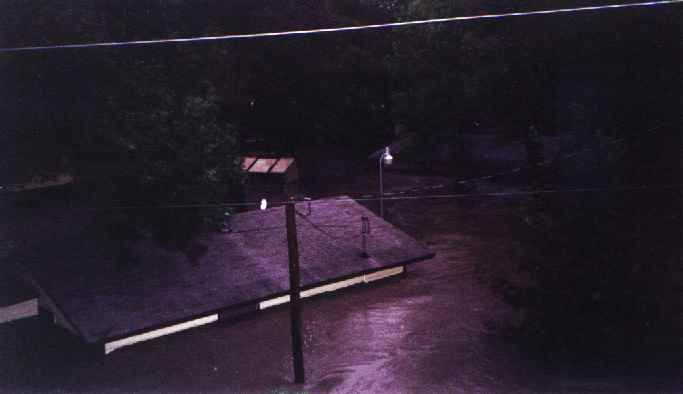 This is a one-story garage that was "beside" the river. The water was so high I could not see the boat houses and docks that line this area.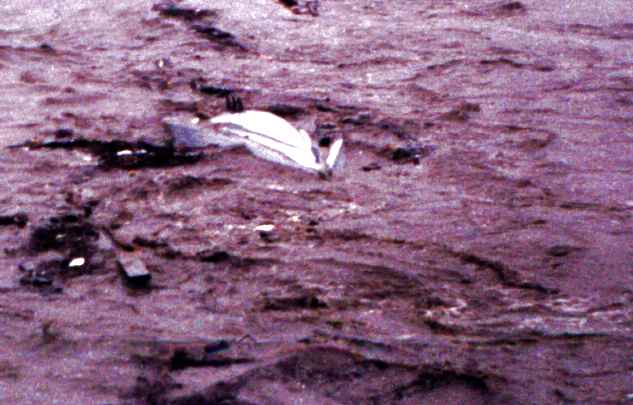 This is a boat that was being rushed down the river. It had no passengers and was probably just picked up by the rising water from someone's backyard. I also saw a hot tub, life vests, jet skis, a washer and a dryer, and household chairs float by.

---
Last updated November 26, 1998