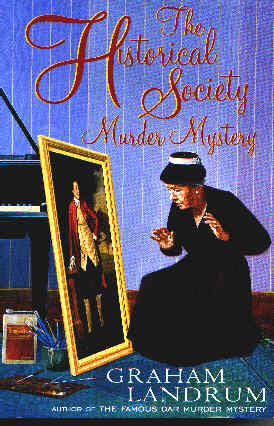 The Historical Society Murder Mystery
Wasn't it so thoughtful of Alberta Chamberlain to leave that portrait of Louis-Phillipe to the Ambrose County Historical Society? It was painted by Charles Willson Peale and said to be worth a million dollars. There is just one problem: what the organization gets is a very new fake.
Now isn't it aweful what happened to Randol Hartwell? He was found stabbed to death in his unusual home. Yes, he ran with a fast crowd and was a lousy pianist, but he should not have been killed.
One wonders if there could be some connection between the two incidents. If anyone can figure this out it is Harriet Bushrow.
Order Books
---
Home Page
Send mail to Robert Landrum.
Last Updated May 5, 2002